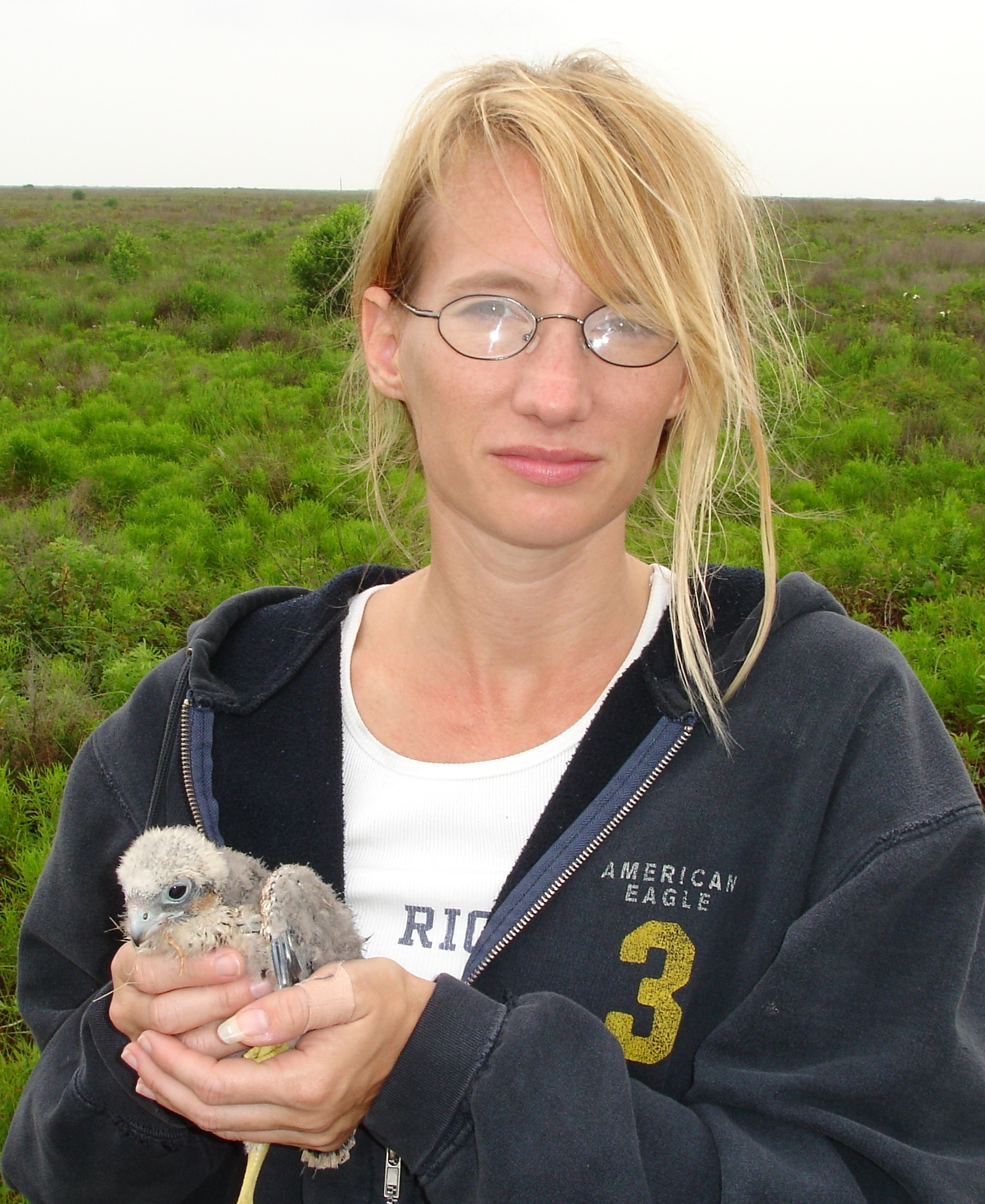 Me holding a Aplomado Falcon chick, after helping Peregrine Fund biologist Paul Juergen band her (put ID tag on her leg).

Banding the Aplomado falcon chick helps ensure their continued recovery through scientific data gathering and monitoring. These birds were extinct in the wild and reintroduced in Texas and are now thriving on Matagorda Island and elsewhere. Biologists give them artificial nest structures to reduce owl and raptor predation.

The difference between a man and woman's approach to baby animals: I think they (and all other animals just about) are adorable and cute. FWS biologist Chad Stinson laughed and said they look like plucked chickens!

The original horny toad (aka Texas Horned Lizard)! Did you know they shoot blood from their eyeballs?

Seining with Cathy Porter in Matagorda Bay at TNC's Mad Island Marsh Preserve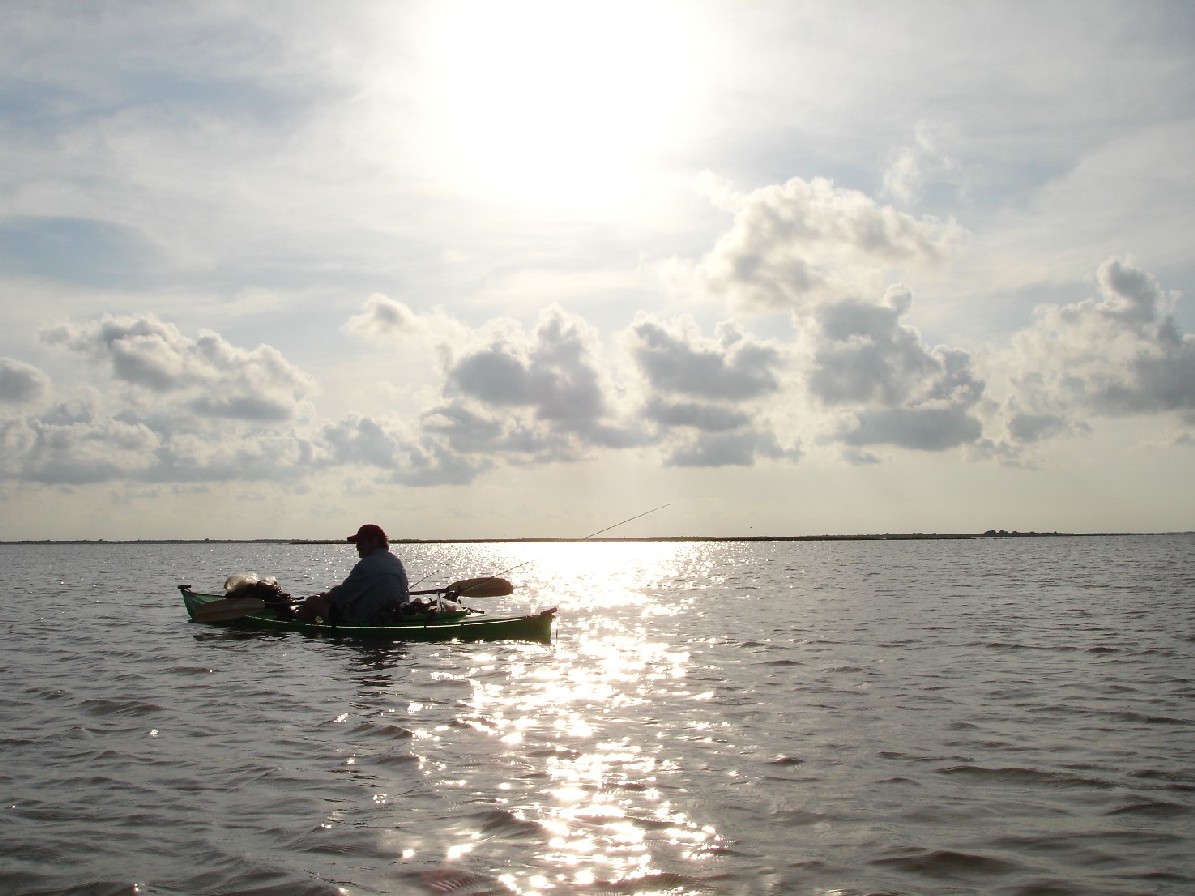 Kayak fishing in Drum Bay as the sun wanes.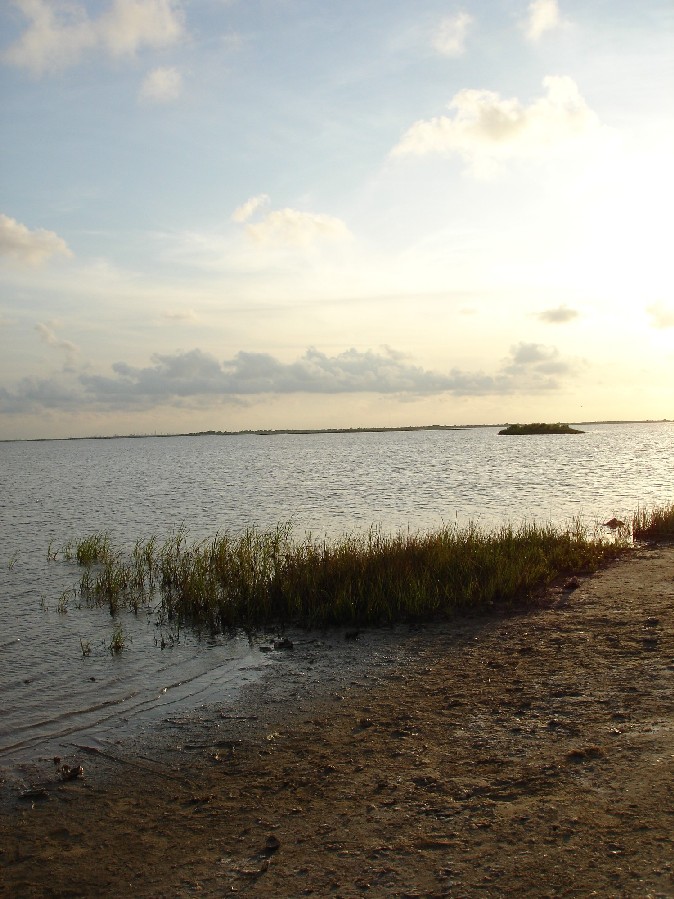 Sunset in Drum Bay, a refuge in the greater Galveston Bay.
---

Email: bohemian@wendeeholtcamp.com


http://www.wendeeholtcamp.com/
Copyright © 2005 Wendee Holtcamp