Here are some photos of the crew at Pantiacolla Tours and friends who were along on the journey.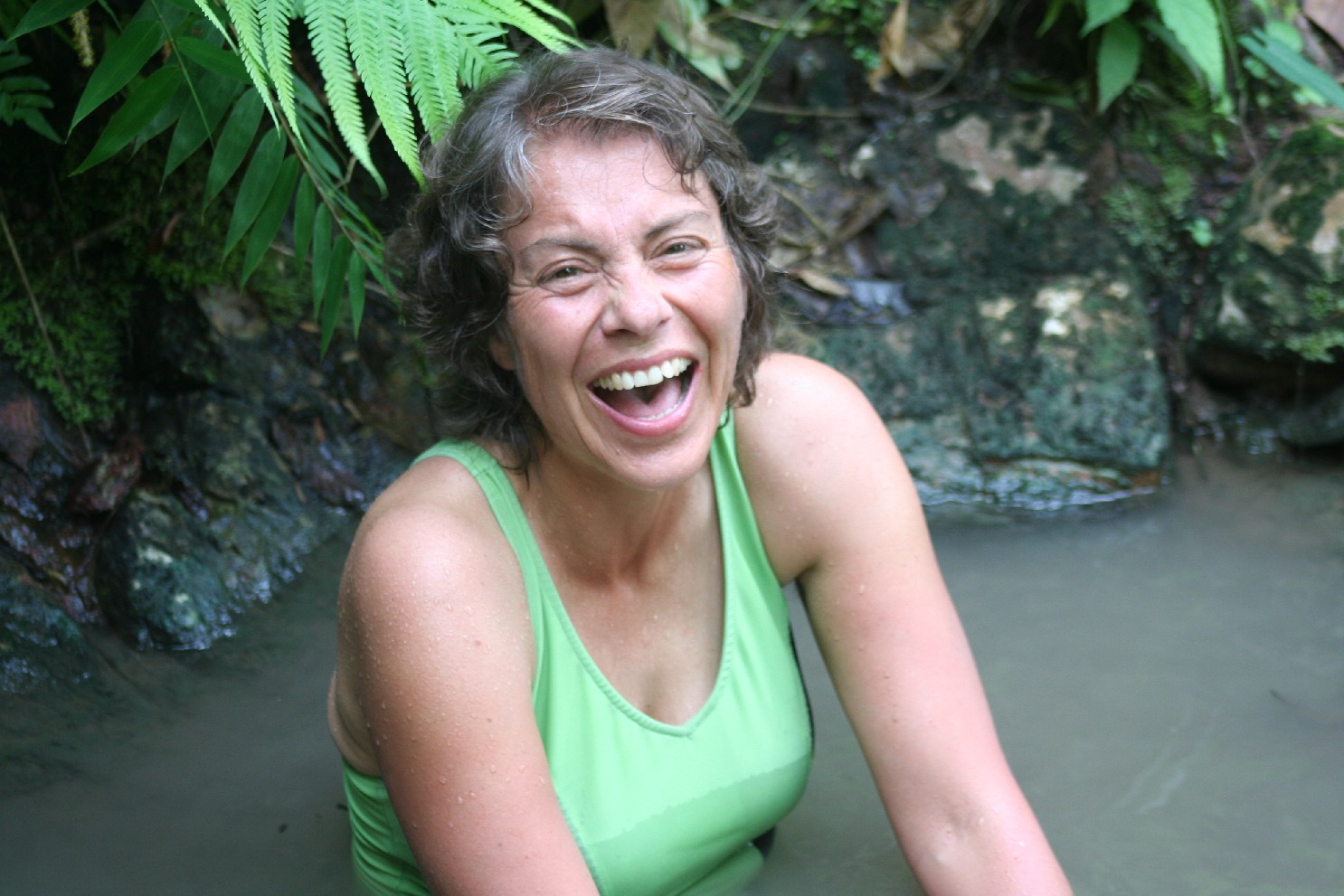 Marianne van Vlaardingen, the owner of Pantiacolla (with her husband Gustavo Muscoso).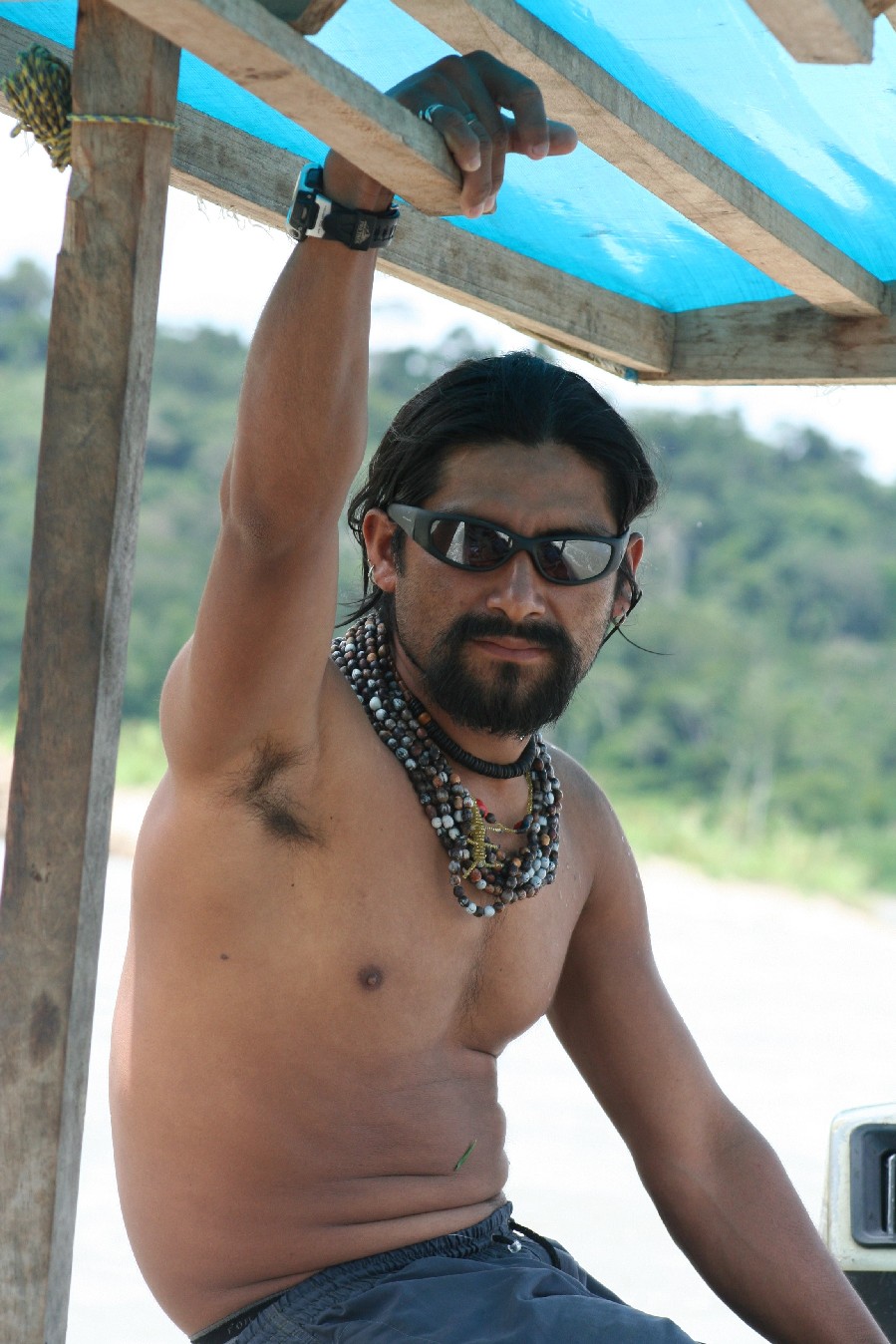 Chiky, the boatman for our crew.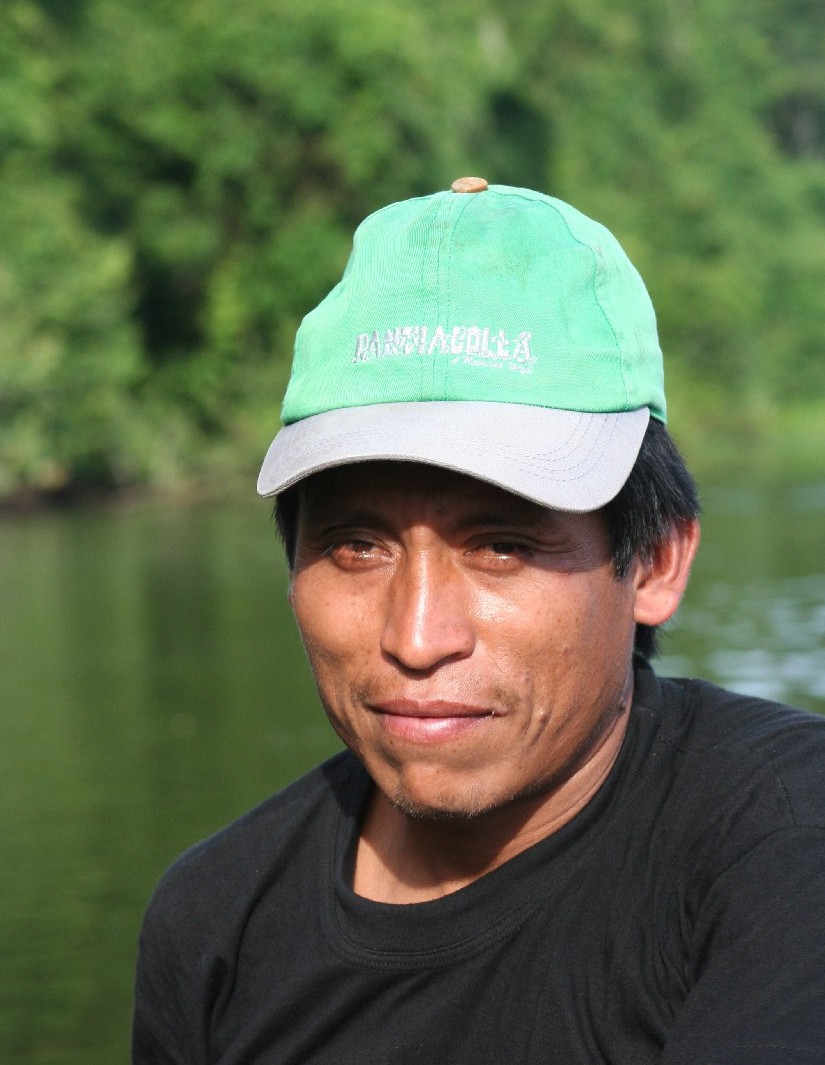 Rene, who helped with everything!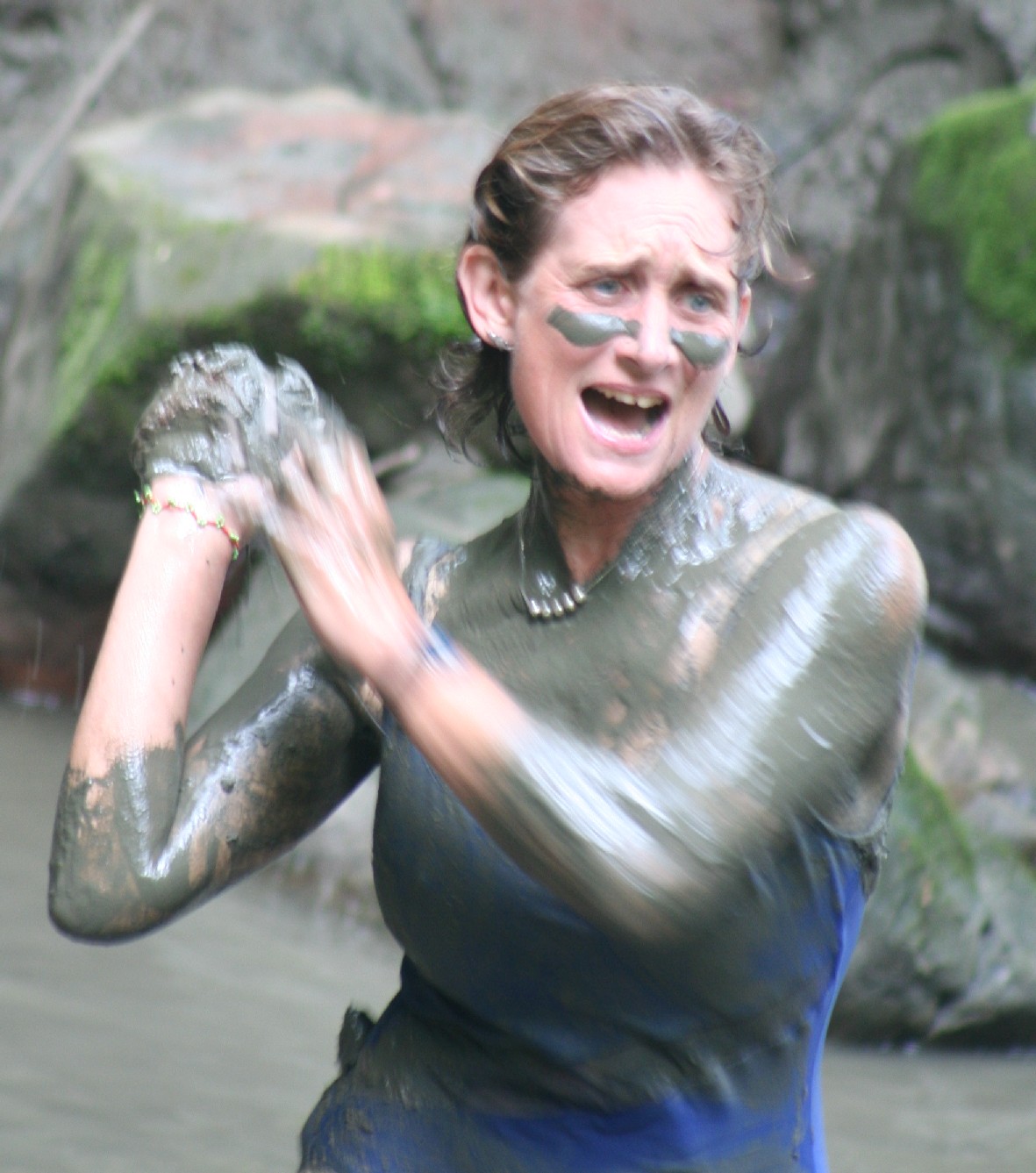 Tina, our lovely British guide to the rainforest in the midst of a mud battle with Daline. Ask her about herbal tea and purplish jays!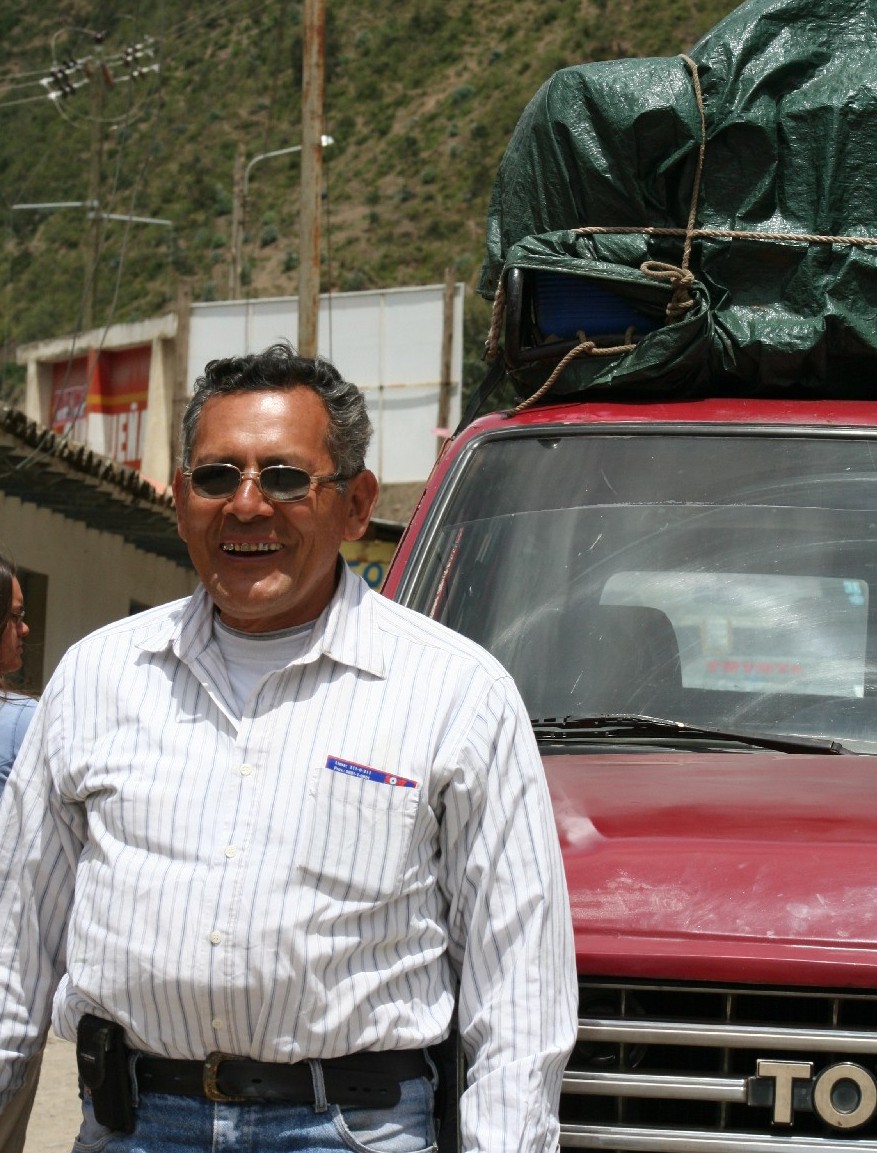 Emilio, the intrepid Landcruiser driver who bravely forded rivers, drove by landslides, faced oncoming traffic on a one-way road, and got us safely around daring corners with cliff ledges that dropped off far, far below...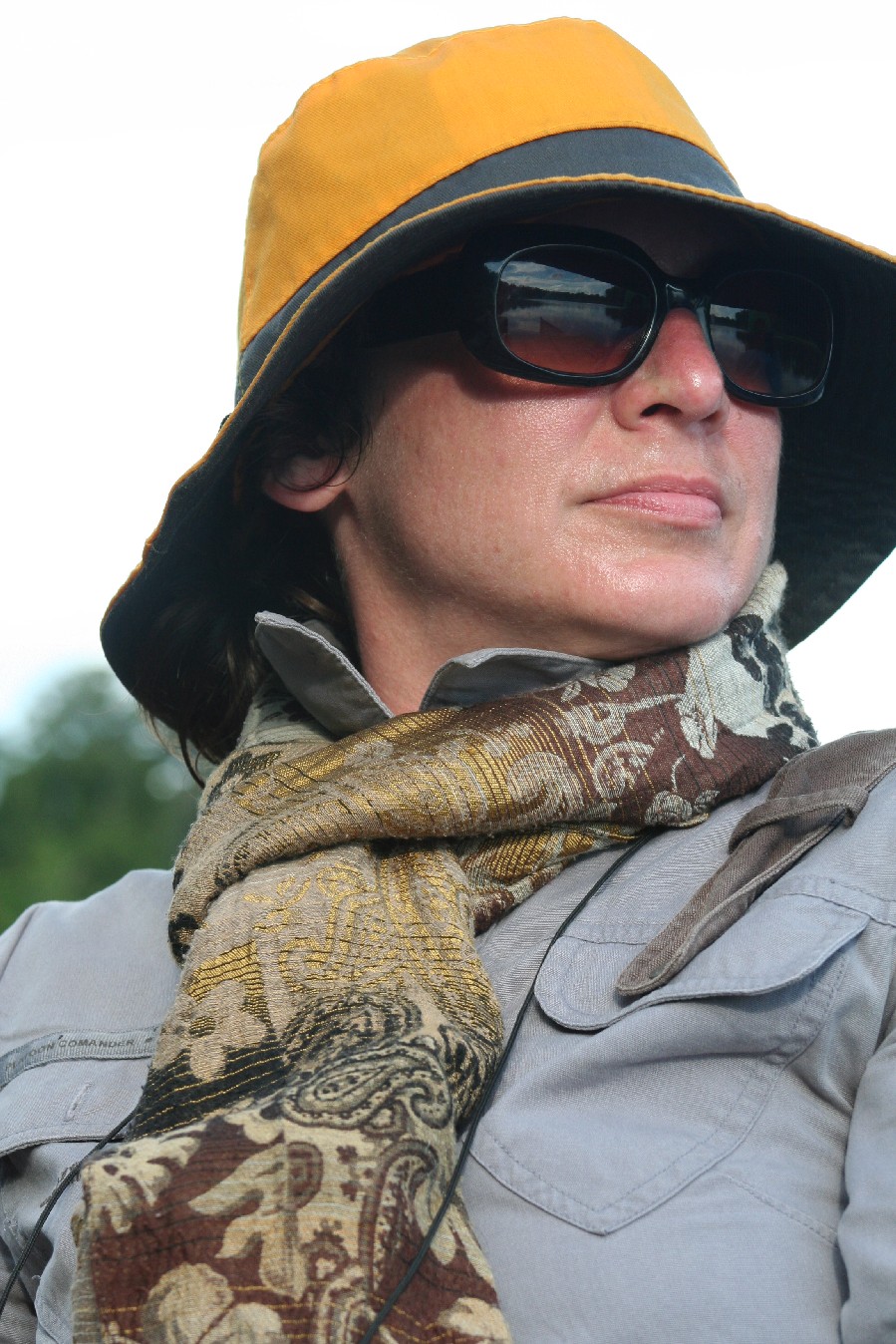 Claudia Pelzer, a fashion designer who wants to bring the Yine designs to the broader world, "incognito".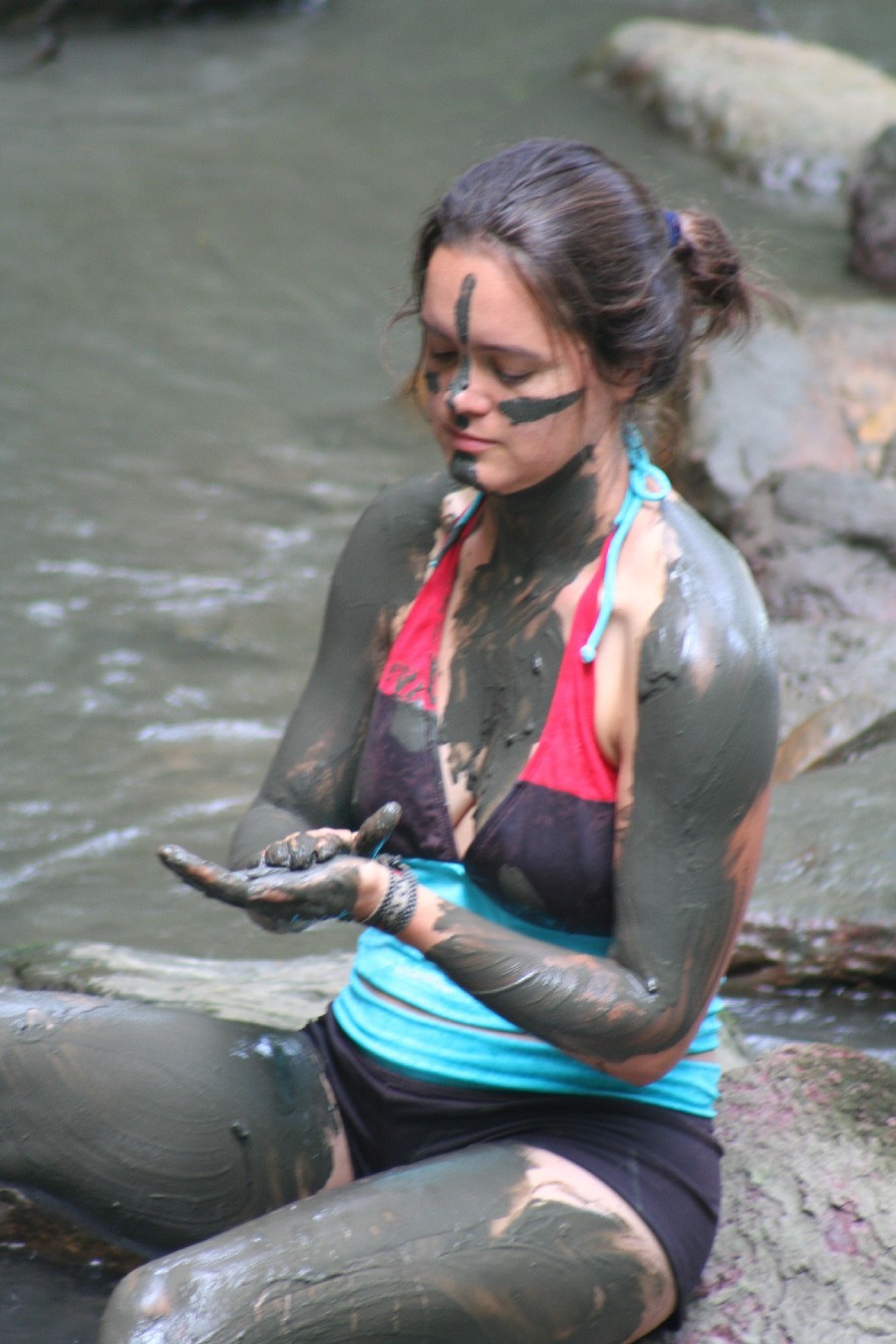 My best friend Daline, painting herself in mud.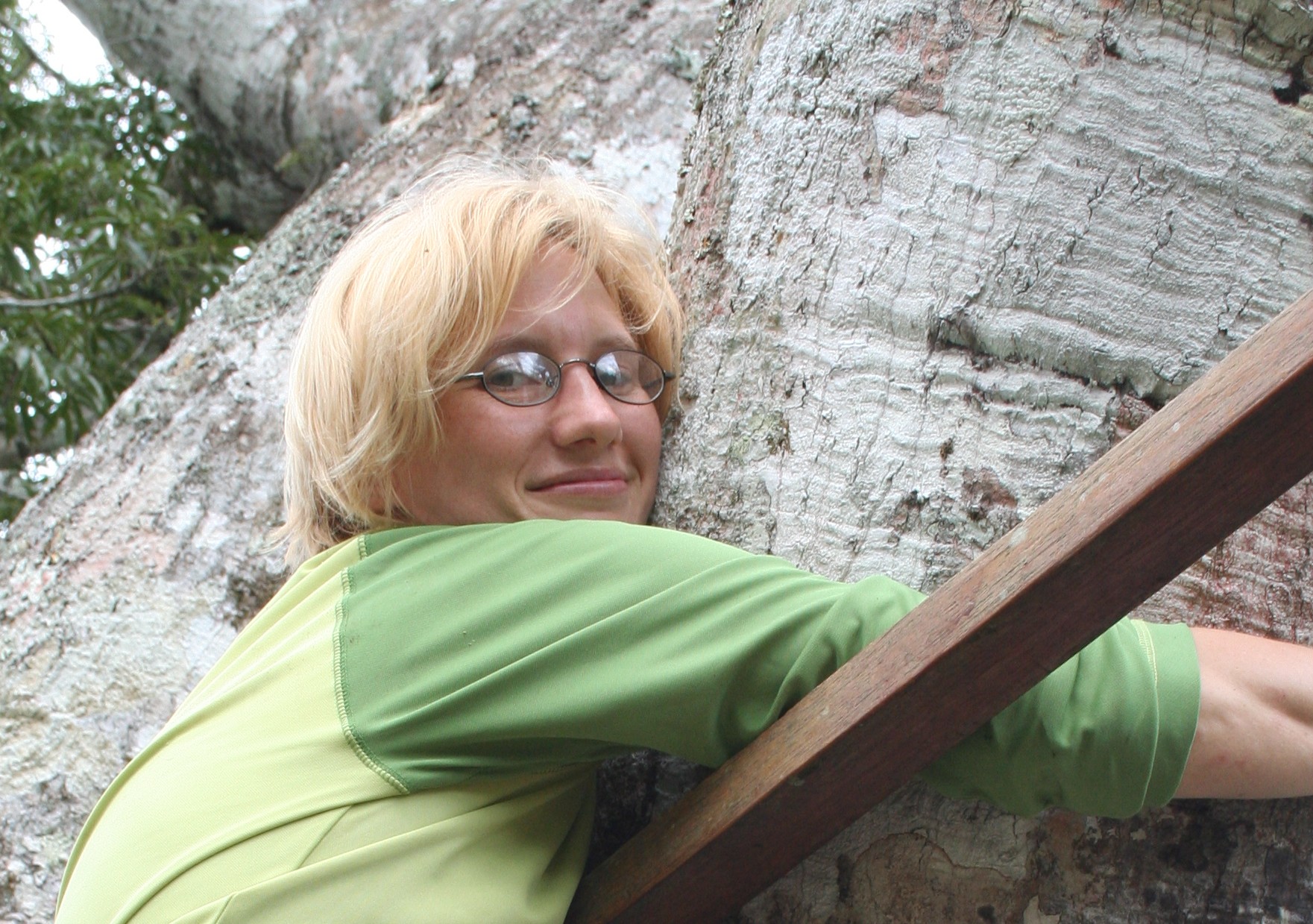 Me hugging a limb of the giant kapok tree. I told you I was a tree hugger!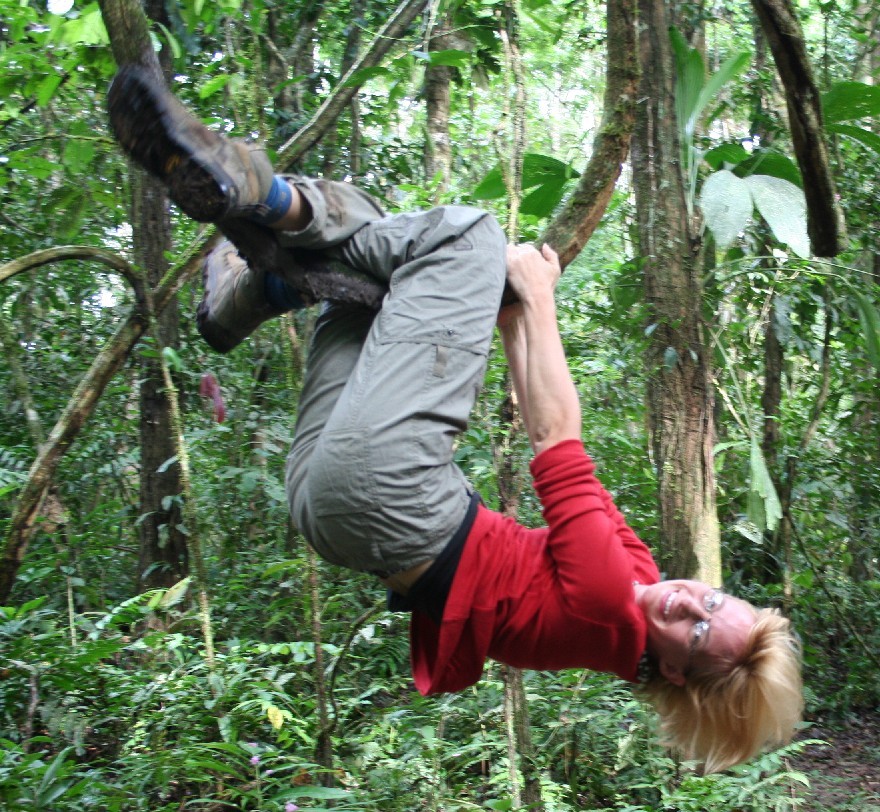 And hanging from a rainforest vine.... Amazon Jungle Warrior Woman!

---
Back to Peru Photo Home
Articles | Photography | Biography | Resume
Home
---
~**~**~**~**~
Copyright © Wendee Nicole