About Wendee Nicole

~**~**~**~**~
Kudos!

~**~**~**~**~

Award-winning Houston-based Writer
Specializing in Science, Environmental Health, Conservation, Sustainability, Green Issues, Wildlife, Animals, and Eco-Travel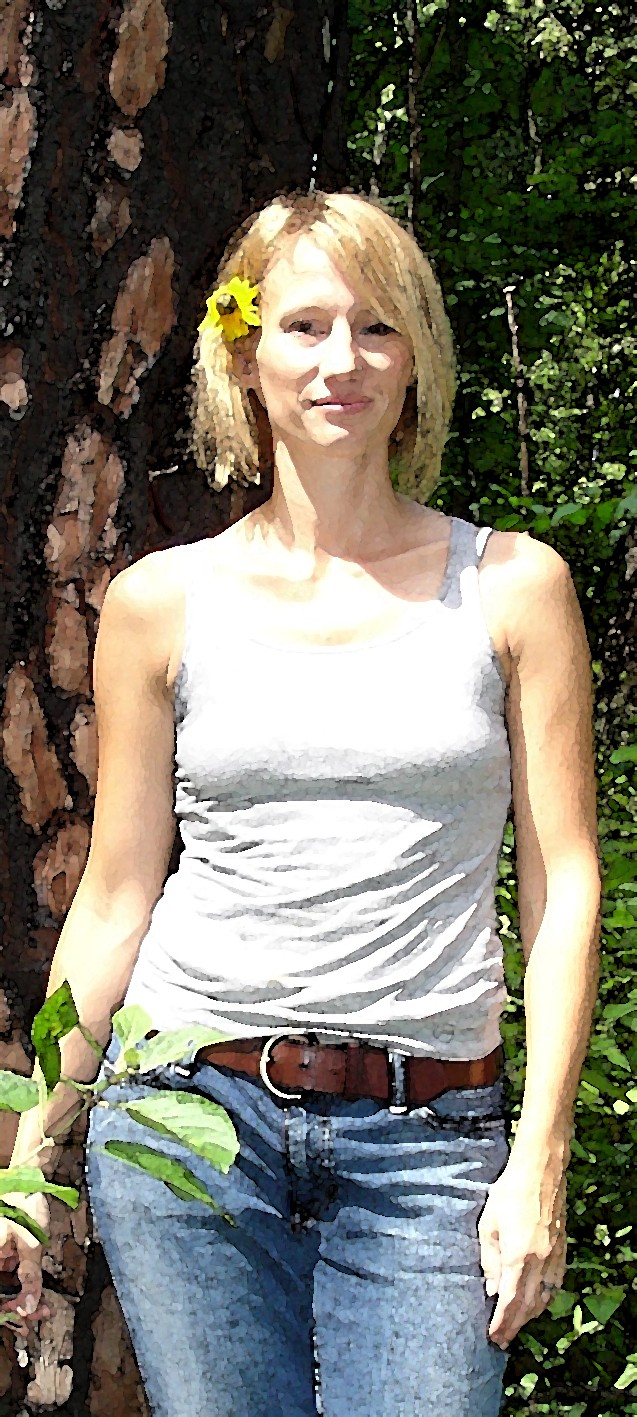 A man of sincerity is less interested in defending the truth than in stating it clearly, for he thinks that if the truth can be clearly seen it can very well take care of itself.
--Thomas Merton, No Man is an Island.

































Email: wendeenicole _AT_ nasw.org
Photos, Artwork, Design and Text Copyright (c) Wendee Nicole (Holtcamp)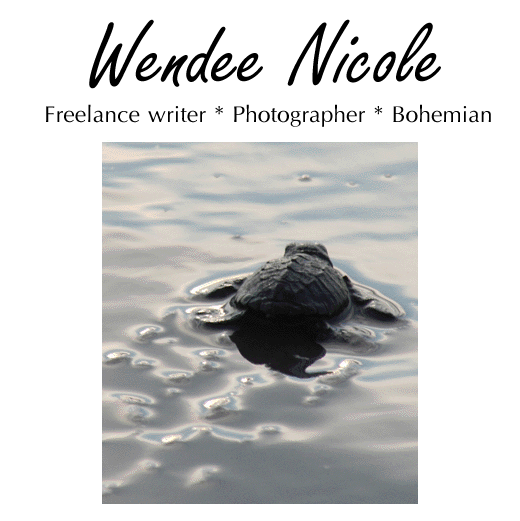 Put it before them briefly so they will read it, clearly so they will appreciate it, picturesquely so they will remember it, and above all, accurately so they will be guided by its light.
Joseph Pulitzer
---
| Online Writing Course | San Jacinto River | Science & Faith |

---
The Latest!

FULL!! 6-week Online Magazine Writing Bootcamp ($200) Next class on Jan 18, 2014 is FULL. I will be announcing new course dates for spring or summer 2014 shortly. Meanwhile, you can purchase materials only at any time... Get more info!

Award! I was awarded the inaugural Mongabay Prize for Environmental Reporting, a $20,000 6-month grant to report on tropical forest conservation innovation. Check out the announcement here: Prize exploring the next big idea in rainforest conservation announced.

Meeting the Needs of the People: Fish Consumption Rates in the Pacific Northwest. Because tribal populations consume more fish and shellfish than others, they are exposed to higher levels of toxic chemicals. Environmental Health Perspectives. Dec 2013.

Award! I received the 2013 American Society of Journalists and Authors (ASJA) Award -- Best Science/Tech/Biz Mag article. The Judges wrote, "Wendee's Did Tap Water Kill Lou Gehrig is science writing as it should be: sharp, clear prose that builds into a great story about an intriguing, sophisticated topic. Wendee's story stood out in a large and unusually strong field this year."

Food from EARTH: Sustainable Farming in Action. Environmental Health Perspectives July 2013. "To report this story, Wendee visited EARTH University in March 2013, her second time there. She toured the banana plantation, banana packing plant, dairy farm, hydroponic garden, and coffee shop. She sampled [an EARTH banana] from her local Whole Foods Market."

CAFOs (Concentrated Animal Feeding Operations) and Environmental Justice: The Case of North Carolina. Hog farms are disproportionately placed in low-income, minority neighborhoods. Environmental Health Perspectives, June 2013.

I'm Carbon Neutral. Are You? A closer look at the voluntary carbon offset market. Ensia magazine, online May 20, 2103.

A Natural Symbiosis: Adventurers Collect Data for Scientists. BioScience, May 2013.

Secret Ingredients (PDF): Who knows what's in your food? (about food colorings, flavorings and other additives, many apparently unregulated by the FDA). Environmental Health Perspectives April 2013 (online non-PDF version here).

Game On!: Businesses have used behavioral science to influence consumers for decades. Can it be used to save the planet? Ensia.com. Spring 2013 print issue.

Think for Yourself: Critical thinking skills are more important than ever in today's information environment. Ensia.com. Spring 2013 online only.

Lessons of the Elwha River Environmental Health Perspectives. Nov 2012. Includes 2 of my images (PDF version) I also wrote about the Elwha for Nature:

Fish return to undammed Elwha River. Nature. July 5, 2012. (Also see my blog for photos of my visit there in June and July - I went out in the field, in hip waders mind you, with biologists, and also took my son hiking in Olympic National Park! Fun!).

Flavors of Uncertainty: The Difference between [Science] Denial and Debate. Aug 2012 Environmental Health Perspectives (PDF here). A feature that arose from my visit to the Science Denial conference in Madison, WI.

Obesogens: An Environmental Link to Obesity. (PDF here). Feb 2012. Environmental Health Perspectives. (Also related news story on PFOA/ C8 Lawsuit Findings)

I ask Alexandra Cousteau: What would it take to create sustainable ocean fisheries? Momentum Magazine, Winter 2012.

I wrote a short summary of the American Scientific Affiliation's First Symposium on Eating Meat and Christian Ethics from their annual conference in Naperville, IL I attended.

Changing Planet, Planet Health Q&A with co-author Paul Epstein, Harvard professor at Climate Central. Praised by the book's co-author Dan Ferber as "the most probing, incisive, interview that either of us have done so far."

The Tiniest Catch Marine scientists are prowling the Bering Sea to learn how climate affects minute sea creatures and the lucrative fishery that depends on them. Nature. Nov 4, 2010. I also wrote 9 posts for Nature's Great Beyond blog when I was on the ship (that goes to the final one, with previous posts linked at the bottom).


I authored the AOL Travel Guide to Houston-An online guide with the best attractions, hotels, restaurants, and more, as well as a history and overview of the Bayou City! (no byline). "I'm almost finished with the first sweep through your guide and it is awesome! Great style and by far the cleanest copy I've received yet." - Editor Craig Guillot

My Favorites!

Save the Birds - With Doppler Radar. The first article I wrote for the award-winning Pacific Standard (then Miller-McCune) magazine, Apr/May 2011. Picked up in a blog post on the Knight Science Journalism Tracker. "Evocative, focused, surprising, and narratively pure" - Charlie Petit, KSJ blogger.

Texas Thirst for Water Bucks National Trend While the rest of the U.S. is tearing down decaying dams, Texas wants some dam water. Miller-McCune magazine online. Published Aug. 4, 2011.

Can Eating Less Meat Curb Climate Change? An essay in The Daily Climate online. Pubd Jan 19, 2011.

Saving Big Bird: A cyclone forced endangered cassowaries out of the rainforest and into the danger zone. Wildlife Conservation Magazine. May 2009.

Fighting for the Firefox. Nepal's red panda is getting help from a small group of local forest guardians, but the highly endangered mammal still faces a troubled future as its habitat is lost to deforestation. National Wildlife Magazine. Feb/Mar 2009.

Tasmania's Devil of a Problem. The world's most famous marsupial predator may face extinction within 15 years from a contagious cancer. National Wildlife magazine Jun/July 2008.

DIVING WITH SHARKS! In April 2008, Discovery Channel sent me to Australia's Coral Sea with biologists and the Expedition Shark documentary crew. The first post, Fear, about our relationship with and to sharks, is one of my faves. The rest are here. I also did three podcasts through Discovery's Earth Live (podcasts 1, 3, and 4).


My 30 days of Consumer Celibacy. Living Green dept. OnEarth Magazine, Summer 2007. I love this article, and check out the hilarious artwork! Also you can listen to a podcast interview about the piece!

Will Urban Sprawl K.O. the Koala? A wildlife hospital founded by the late Crocodile Hunter Steve Irwin is helping Australia's teddy-bearish marsupial weather the threat of fragmented forest habitat. June/July 2007, National Wildlife Magazine.


"I just read Many Bayous, One River [Dec 2006 TX Parks & Wildlife Magazine]. Thank gosh we have writers like Wendee who have the history, the passion and the reporting and writing chops to take on a story like this. Kudos to her!!" -Tom Harvey, Texas Parks & Wildlife Dept

Back to Nature: What is it about simplicity and solitude that inspires writers? My New Mexico Adventures Featured in E the Environmental Magazine!

AWARD! I received 1st Place 2006 IRMA Award (International Regional Magazine Association) for Best Nature Feature, Save the Monkeyface, published in Texas Parks & Wildlife Magazine, April 2005.
---
Magazine Writing Class

Learn to write for magazines and get paid for it. Originally designed for students interested in writing 'green' - anything environment, science, outdoor travel, natural history - it can and has been modified by students interested in writing about health, parenting, spirituality/religion and other topics.

Want to Be a Writer? Listen to me on the WildSide News Talk Radio.
Do What You Love! I've been at this for more than 15 years, and I love nothing more than going on adventures with scientists around the world and writing about it for magazines. Whether you're an aspiring or professional writer, the course materials will meet you where you are at. If you're a professional writer and would like to write for more nature, conservation, travel and outdoor markets, this course is for you. If you enjoy nature, wildlife, and conservation; or if you like writing or journaling and are considering a career in writing, you might be pleasantly surprised to learn how easy it is to publish with the right guidance and careful instruction.

Sign up now!

Get More Information at the Magazine Writing Bootcamp Page
---
THINK! Science & Faith Issues

---
Save the San Jacinto River & its Riparian Forest!
Suppose you are given a bucket of water. You're standing there holding it. Your home's on fire. Will you pour the cool water over the flames or will you sit there and write a poem about it?
- Rick Bass on his dilemma to save Montana's Yaak Valley or write about it.

This is my Yaak Valley. San Jacinto Conservation Coalition, the nonprofit I founded in 2000, nominated Texas' historic San Jacinto River - which runs along the eastern side of Houston - as an American Rivers "Most Endangered" for 2006, due to the severe threat from sand mining, water rights grabs that could completely dry up the river, and loss of bottomland hardwood forests.

April 19, 2006 Texas' San Jacinto was announced by American Rivers as one of America's 10 Most Endangered Rivers!
---
Travels!
---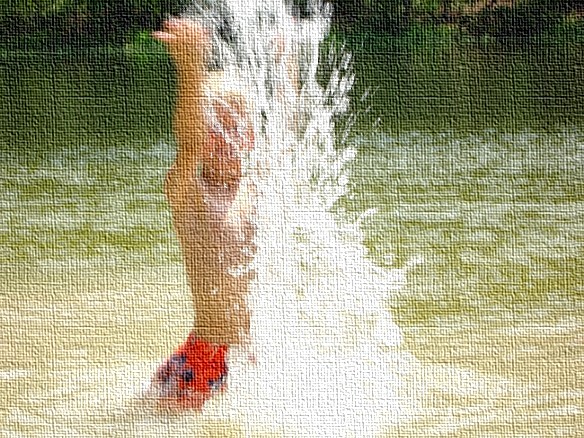 ~**~**~**~**~



LOGOS
Communications
~**~**~**~**~
Nature Writing e-Course

Video production

Nonprofit writing
~**~**~**~**~


Available for annual reports, newsletters, research, video production, multimedia, and any other writing projects. Inquire!